Back on this exceptional meeting!
An unprecedented meeting between the President and Jean-Fréderic Chibret!
On Thursday, 25 January 2018, Jean-Frédéric CHIBRET met with Mr Emmanuel MACRON, President of the French Republic.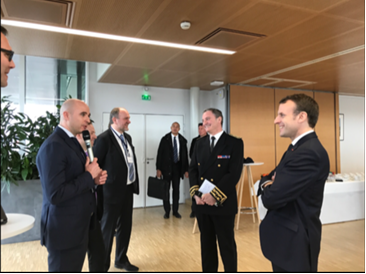 During a two-day presidential visit to Auvergne, focusing particularly on the themes of social dialogue, learning and innovation, a meeting was held in Ladoux on the research centre site of the Michelin company.
A handful of business leaders, 'anchored locally, but who think global' in the very words of President Macron, were invited to speak with the Head of State.
It was an opportunity for Jean-Frédéric Chibret to present Théa, and to discuss with President Emmanuel Macron issues related to innovation, R&D and production in France.