An innovative product to enlarge Théa surgery portfolio
A new alternative in the management of mydriasis before cataract surgery
Théa is very keen on continuously developing innovations in all therapeutic areas in ophthalmology, including cataract surgery.
Before launching its new product indicated in the mydriasis (pupil dilation) for patients undergoing cataract surgery, Théa set up clinical studies to demonstrate the efficacy and the safety of the product.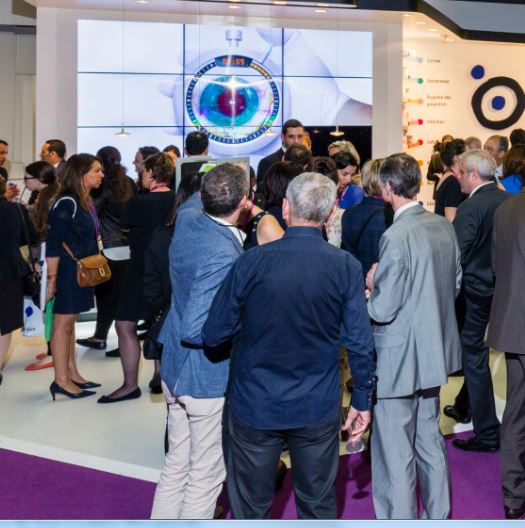 A large study took place between September 2011 and February 2013 with 555 patients in 68 investigational centers in nine countries.
The first results were published in the British Journal of Ophthalmology, a very well-known and reliable scientific journal.
This article confirms the efficacy and safety of this new product from Laboratoires Théa, two of the main benefits for the patient. Additional data emphasizing the numerous advantages for both the patient and the surgeon will soon be published.
On the photo: ophthalmologists gather on the Théa booth at the French National congress of Ophthalmology for the launch of the the new product
-----------------------------
About Laboratoires Théa
Théa is an independent pharmaceutical company specialized in the research, development and commercialization of eye-care products.